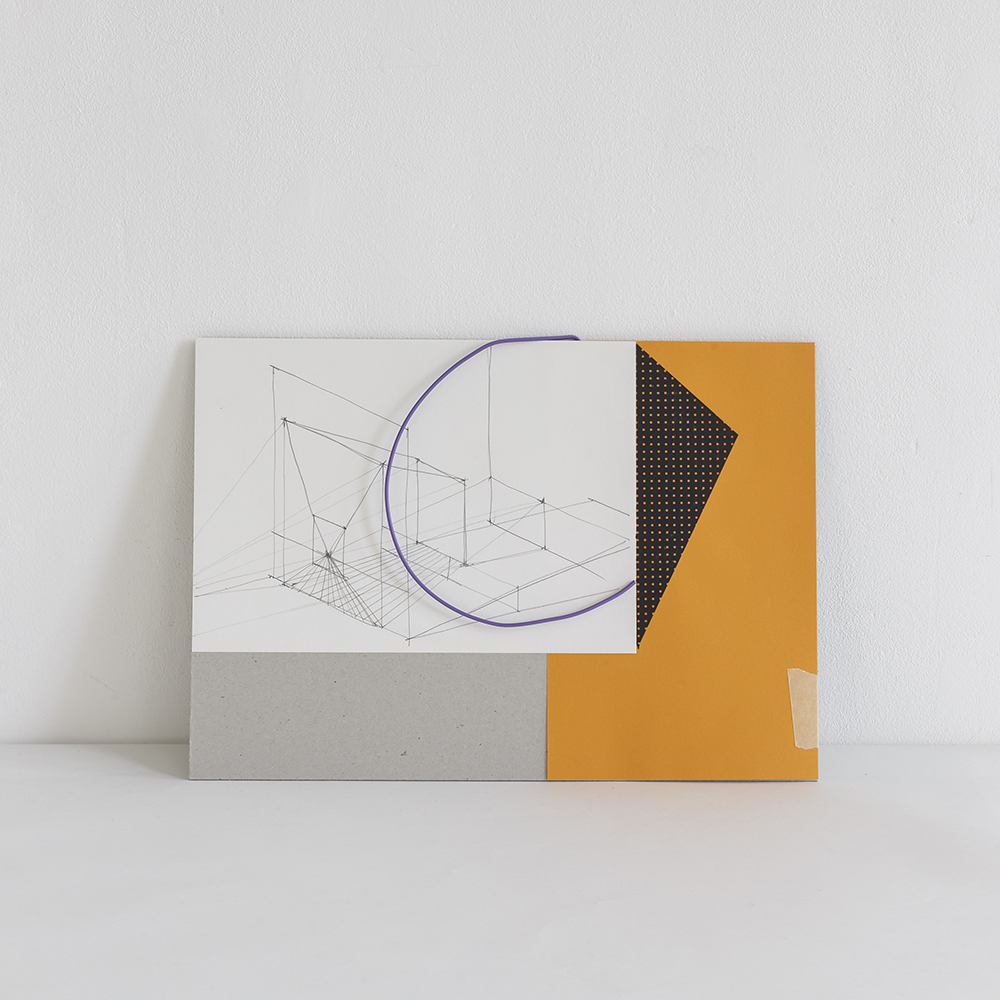 Spatial Strategies – a
Mixed media on paper
42 x 62 cm, 2019
Fotos: Francesca Ióvene
Spatial Strategies deals intensely with scenographic strategies between sculpture, drawing and space. The limits between two-dimensional image perception and three-dimensional spatial intervention are examined.
Two-dimensional lines, shapes, surfaces, collages and structures are experimentally translated into space using a wide variety of methods and materials.
Scenographic experiment
Collaboration with
edi – Exhibition Design Institute
Szenografisches Experiment
des BMBF Forschungsprojekts
"Objekt und Inszenierung –
Experimentelle Szenografie"
des edi – Exhibition Design Institute
der Hochschule Düsseldorf
Leitung: Dipl.-Des. Paul Wenert
und Prof. Uwe J. Reinhardt MA