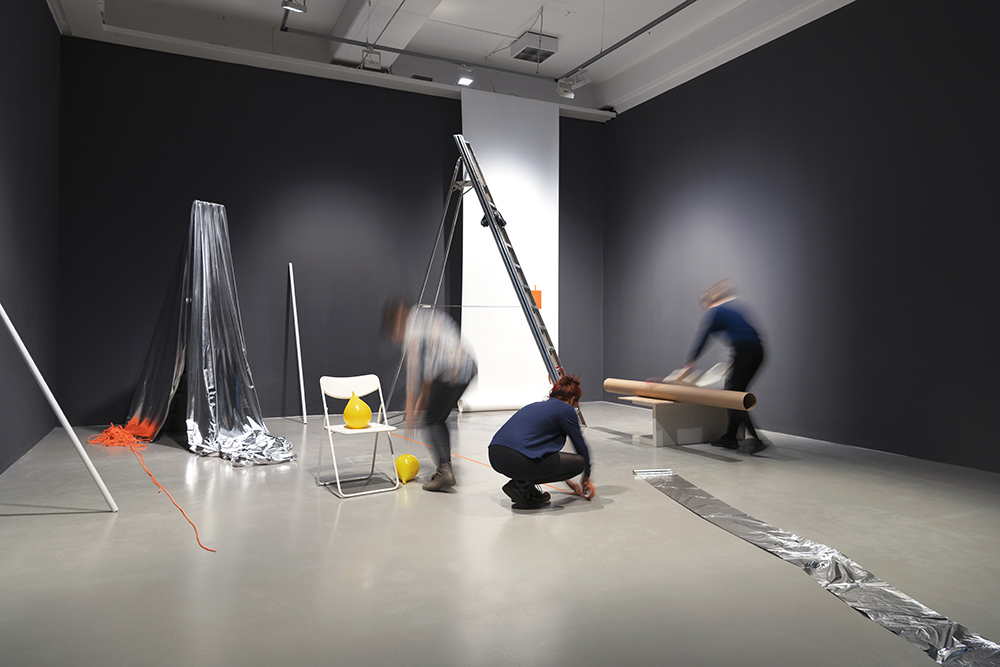 Scenographic Laboratory
2019
Workshop series at Kunstverein Kassel
Performative workshops
Conception and direction Marta Colombo
Collaboration with with PBSA Düsseldorf, edi – Exhibition Design Institute
Related work Scenographic Laboratory
Fotos Eric Fritsch
This workshop series deals intensely with scenographic strategies between sculpture, experimental drawing, material and dialogical compositions. The result is a collection of various actions and a changing Installation in the exhibition rooms at Kunstverein Kassel.
For this workshop, in cooperation with with edi – Exhibition Design Institute, I invite the visitors to interact with my objects and with my composition. During the active participation, the visitors are encouraged to modify the stage setting, to create temporary compositions and to think about the potential of material, space and scenography.
.
.
Scenographic experiment Collaboration with edi – Exhibition Design Institute Szenografisches Experiment des BMBF Forschungsprojekts "Objekt und Inszenierung – Experimentelle Szenografie" des edi – Exhibition Design Institute der Hochschule Düsseldorf. Leitung: Paul Wenert und Prof. Uwe J. Reinhardt
.